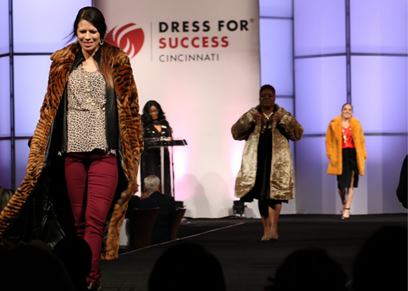 2023 Fashion Show
September 13, 2023
Hard Rock Casino, Cincinnati
Our 2023 Fashion Show will take place on September 13th at the Hard Rock Casino in Cincinnati, Ohio. 
This event is a celebration of our clients and the biggest event of the year! The afternoon includes a fashion show featuring a collection from Daniel Wingate, a raffle, and a luncheon. The honorary chair is Dr. Shockley Smith, Executive Director of Cradle Cincinnati and Founder of Queens Village.
The dress code is "Come As You Are!" We invite you to express your authentic self. Wear what makes you comfortable and confident as we come together for an afternoon of support and empowerment.
Must be 21+ to attend. 
Purchase your tickets HERE.