The Mobile Career Transformation Center (MCTC) allows us to take our full complement of styling services to women across the Greater Cincinnati and Northern Kentucky region.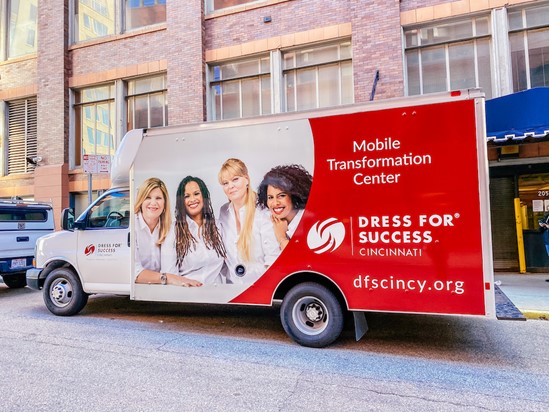 Many women have difficulty reaching our location in Norwood. The MCTC takes our Styling services and resources to our non-profit partner agencies across 12 counties. These programs help women and their families become self-sufficient and financially stable. The Mobile Career Transformation Center also provides a valuable service to employers in outlying areas by helping prepare women to be successful in the workplace.
If your agency or organization would like additional information about scheduling, participating or volunteering for a Mobile event, call our Styling Services Manager at 513.651.3372 or email kblack@dfscincy.org.