Your volunteer support is essential to our ability to change lives. The success of the programs and services we provide is volunteer driven, and your time and talent supports our small staff. Without volunteers, we simply would not be able to fulfill our mission.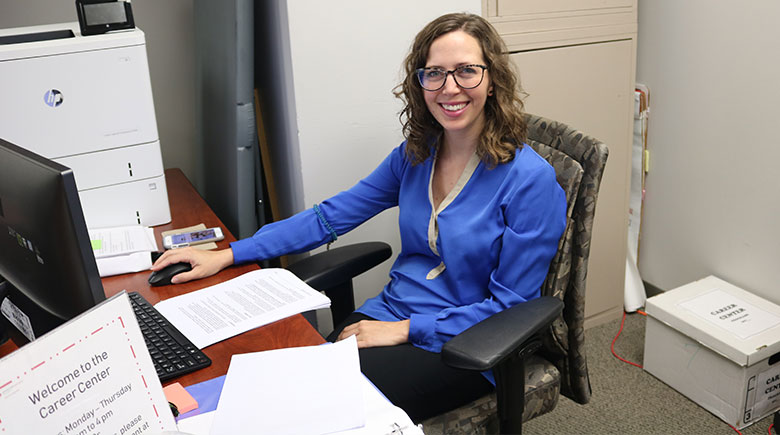 Interested in Becoming a Volunteer?
Below are some examples of ways that volunteers can assist Dress for Success Cincinnati. Please note that our need for volunteers varies, and at times the need for some volunteer activities may be more urgent than for other volunteer activities.
Volunteer Opportunities:
Personal Shopper for Suiting Program
Portaluca Boutique Volunteer
Donation Sorting
PWG (Professional Women's Group) Expert Speaker
Higher Her Job Readiness Speaker
Career Coach
Administrative Work
Our office is open Monday through Thursday, 8:00 A.M. – 4:30 P.M.; volunteer hours are flexible within that timeframe. For more information on volunteering, please contact Debbie Wesseler, Volunteer Coordinator, by phone at 513-322-1792 or email her at dwesseler@dfscincy.org or by completing our Volunteer Information Form. Once you submit, Debbie will contact you to schedule a tour and discuss your interests further.
Complete our Volunteer Information Form
Current Volunteer Needs
Suiting Volunteers
Assist clients with finding interview outfits.
Our Suiting volunteers are at the heart of our program: they're the ones helping our clients dress for success! We're currently looking for women to help clients "shop" our suiting boutique for the perfect outfit. If you enjoy shopping or fashion, this may be the perfect opportunity for you!
Thursdays between 9 A.M. - 1 P.M.  
Donation Center Volunteers
Assist staff with receiving and sorting clothing donations.
We are thrilled by the generosity of our clothing donors, and it takes many hands to sort and hang their clothing donations!
Thursdays 10 A.M. - 6 P.M. & Donation Saturdays, 10 A.M. - 2 P.M.*
*Some dates are subject to change due to holidays or other conflicts.
Volunteer Pool
We are in need of volunteers who are interested in volunteering with Dress for Success Cincinnati on an occasional or as-needed basis. We have events and programs that require additional hands for that particular function, but not on an ongoing or daily basis.  We are compiling a pool of people we could call on as needed, but who would not be obligated to say "yes" to the call for help!  This is a great opportunity for those who travel frequently. If you are interested in exploring this option, please call Debbie Wesseler at 513-322-1792 or email her at dwesseler@dfscincy.org